Master Performance Appraisals: Expert Tips Unleashed!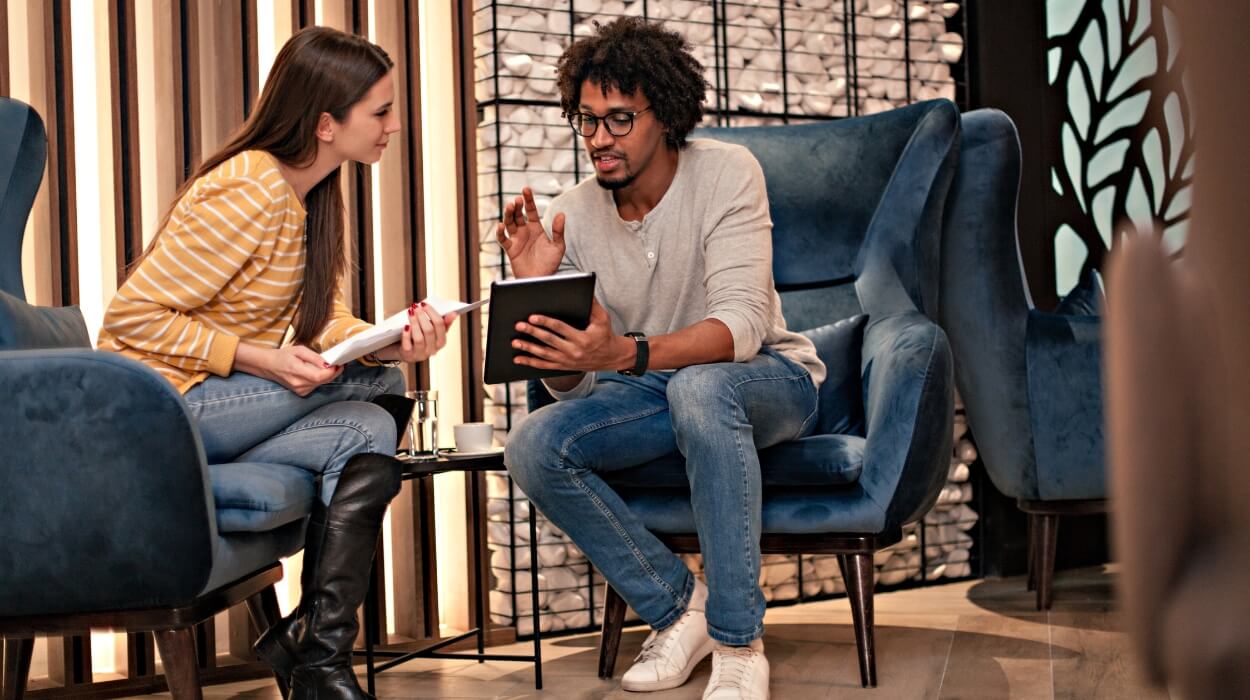 Performance appraisal is the process of evaluating an employee's performance and providing feedback on their work. It is usually conducted annually or semi-annually, and it involves a review of the employee's job duties, accomplishments, strengths, weaknesses, and areas for improvement. The primary goal of performance appraisal is to identify areas of improvement and help employees develop the skills and knowledge needed to improve their performance.
Performance appraisal is a crucial process for any organization. It is an opportunity for managers and employees to discuss their achievements and areas for improvement, set goals for the future, and plan for the employee's professional growth and development within the organization. In this article, we will discuss various tips to conduct a performance appraisal effectively, with a particular focus on Indian companies.
Preparing for the Performance Appraisal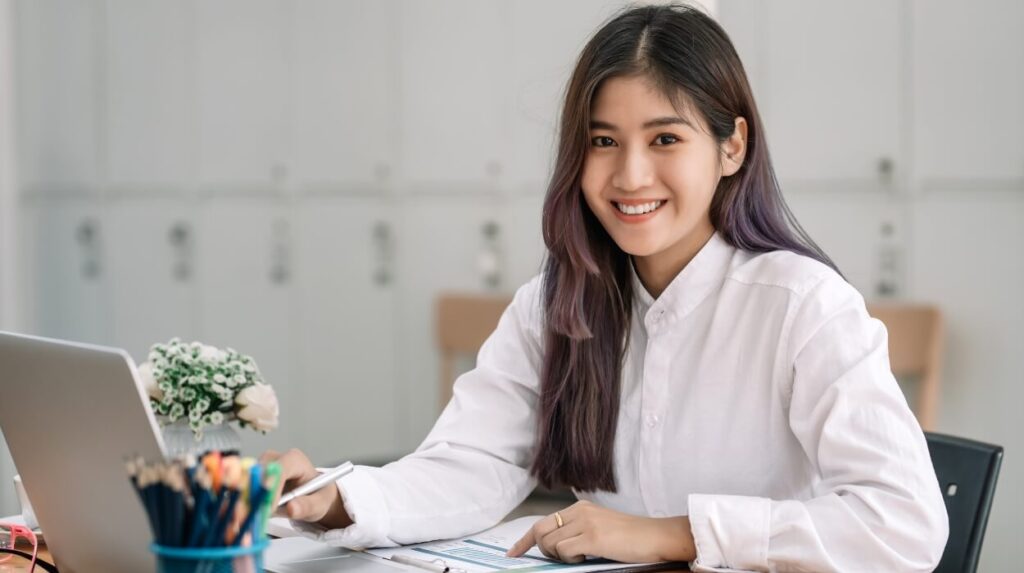 Preparing for the performance appraisal is critical to ensure that it is effective and productive. Here are some tips for managers to prepare for the appraisal process:
1. Importance of Setting Goals and Expectations
Setting clear goals and expectations well in advance is essential for the performance appraisal process. It helps the employee to understand what is expected of them and how they can improve their performance. The goals and expectations should be SMART – specific, measurable, achievable, relevant, and time-bound. Depending on the performance management framework implemented at your organization, goal clarity can be established.
2. Reviewing the Employee's Job Description and Performance Metrics
Managers should review the employee's job description and performance metrics (KRAs or Key Result Areas) to ensure that they are aligned with the company's goals and objectives. This will help the manager to evaluate the employee's performance more effectively and provide constructive feedback. It also helps in planning ahead for the future with the employee.
3. Collecting Feedback from Other Managers and Colleagues
Collecting feedback from other managers and colleagues is an excellent way to get a well-rounded view of the employee's performance. This feedback can be used to identify areas of strength and areas that need improvement. It is also an opportunity to recognize the employee's achievements and contributions to the organization.
4. Understanding Cultural Differences Unique to India
Indian culture is unique, and it is essential for managers to be aware of cultural differences and how they can impact the performance appraisal process. Cultural sensitivity is critical to ensure that the process is fair and effective. For example, there is more "respect for authority" in Indian culture than other Western cultures, which makes it trickier for employees to voice their opinions. This voicing needs to be encouraged and supported by managers, otherwise it could build up into an unspoken resentment which could affect the employee's motivation as well as relationship to the company. The Indian communication style is high context, which means that nonverbal cues, tone, and context are essential to understanding the meaning behind words. Managers should be aware of their nonverbal cues and communicate clearly and effectively to ensure that employees understand the feedback.
Conducting the Performance Appraisal
Once the preparation is done, it's time to conduct the performance appraisal. Conducting the appraisal conversation is a critical stage and has a disproportionate impact on the success of the process. An essential aspect of having an impactful appraisal process is the readiness of managers to engage in appraisal conversations.
It's important to create a comfortable and respectful environment for the employee during the appraisal meeting. Creating trust and safety, and establishing a positive and supportive tone sets the stage for constructive feedback.
During the meeting, it's essential to give specific and constructive feedback on the employee's performance. This can be done by providing specific examples of areas where the employee has excelled, as well as areas where improvement is needed. The Situation-Behaviour-Impact feedback framework forms a useful tool to provide these examples. Encouraging managers to maintain performance diaries on their reports will help them in maintaining specificity.
Active listening is very important during the appraisal meeting. This includes:
Giving the employee a chance to respond and share their thoughts and feelings about their performance
Listening carefully to what they have to say and asking follow-up questions to clarify any misunderstandings
This helps build trust and a long-term collaborative spirit. However, while speaking skills are highly valued, active listening skills don't come naturally to most. Helping managers develop the ability to listen actively is critical to ensuring that the performance appraisal process leads to employee development.
The performance appraisal meeting is an excellent opportunity to set goals and expectations for the upcoming period. It is important to work with the employee and use their performance in the previous period to establish realistic goals and action plans that will help them improve their performance, in alignment with the organization's plans.
Providing follow-up and support is an essential aspect of the performance appraisal process. Scheduling follow-up meetings is an effective way to check on the progress of the employee and to ensure that they are on track to achieve their goals. Managers can use coaching and mentoring as effective tools to help the employee stay the course and unblock them where need be.
Meeraq offers support to employees pre- and post-appraisal conversations through our Coaching on Demand (CoD) model. The CoD model acknowledges that an appraisal conversation can be a difficult conversation to have and has many emotional and attitudinal dimensions to it that linger on post the conversation. Having the right frame can help employees look at the appraisal through a growth lens and take the necessary steps for course correction. But nothing during the appraisal conversation actually supports the employee to gain this 'right' frame. CoD is that tool for companies to offer its employees support resolve emotions, and gain a positive outlook to grow and develop further on their professional journeys.
Recognizing and rewarding good performance is also important as it motivates employees to continue to work hard and strive for excellence. These actions demonstrate to the employee that their performance is valued and appreciated, which can lead to increased job satisfaction and loyalty.
Dealing with Difficult Situations that may arise during the Performance Appraisal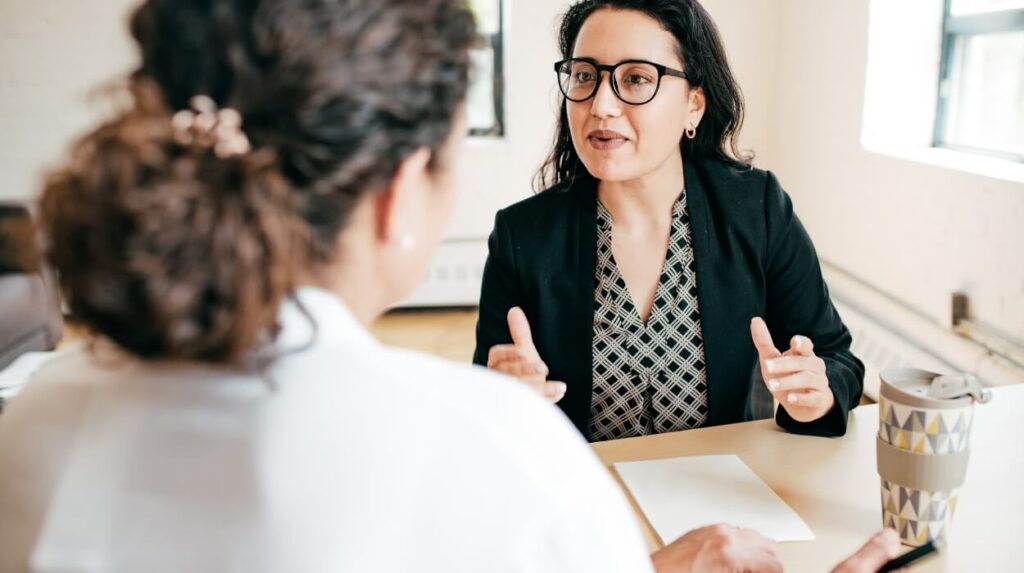 Handling Emotions and Conflicts During the Appraisal Meeting in a Way That Is Sensitive
Dealing with a performance appraisal can bring up strong emotions and conflicts. Managers should approach these situations with empathy and a non-judgmental attitude, providing a safe space for employees to express their thoughts and feelings. It's important to listen actively, acknowledge the employee's perspective, and avoid being defensive. It is also important to have the courage to speak the truth, in a way that is compassionate. Balancing this can be tricky.
Helping managers develop the skills to have these conversations is critical to the success of the appraisal process. In our Manager to Coach program, we help managers use curious questioning, develop listening skills, and learn how to create a safe space – all skills quintessential to having difficult conversations.
Addressing Performance Issues and Setting Improvement Plans
When addressing performance issues, managers should be clear and specific about the areas that need improvement. They should provide actionable feedback backed up by evidence. Managers should work collaboratively with employees to develop improvement plans, ensuring that they are invested in the process as well.
Unconscious Power Dynamics and Hierarchy: How They Affect the Appraisal
Unconscious power dynamics and hierarchy within the organization can affect the appraisal process, leading to biases and unfair treatment. To mitigate these effects, managers should avoid using their position of power to intimidate or coerce employees, and instead focus on building a culture of trust and respect. They have to be conscious of any such feelings that may arise in them, and realign their motivation to their values frequently. They should encourage and model honesty, humility and a seeking of what's best for everyone involved.
But managers also need support, feedback, and a reflective space to help them develop their skills to conduct effective appraisal conversations.
Dealing with Employees Who Are Not Meeting Expectations
Dealing with employees who are not meeting expectations can be challenging, but it's important to approach the situation with sensitivity and courage. Managers should provide support and resources to help the employee improve their performance, including coaching, training, and mentoring. However, it's also essential to be clear about the consequences of not meeting expectations, including potential disciplinary action or termination.
Conclusion:
Performance appraisal is an essential tool for companies to assess employee performance, provide feedback, set goals, and identify areas for development. By following the tips outlined in this article, managers can conduct effective appraisals that motivate employees to improve and achieve their potential. It is important to prepare adequately for the appraisal, conduct the meeting professionally, and provide follow-up and support afterward. Dealing with difficult situations requires sensitivity, empathy, courage, and clear communication.
By keeping these best practices in mind, organizations can foster a culture of continuous improvement and growth for their employees, leading to higher productivity, employee satisfaction, and business success.